One of the things my "About Me" page mentions is that I'm a book nerd, and particularly love genre fiction (science fiction, fantasy, absurdism, magical realism... all that stuff). I enjoy posting my reviews on Amazon or Goodreads, but this is another avenue where I'll share that passion.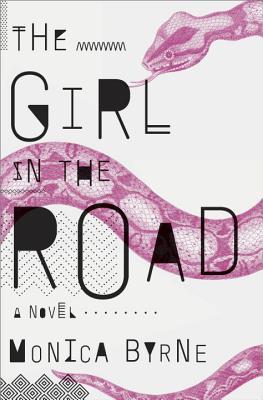 The Girl in the Road
Monica Byrne
I don't think I've read a book like this before. It is fast-paced in certain ways - almost reading like a thriller. It carries genre features that place it in a science fiction future. It is loaded with cultural and sexual commentary, making it progressive though ethically inconsistent (and thankfully not didactic), but the author's prose and the imagery she evokes is so beautiful, "The Girl" even feels sometimes literary.
Ultimately, it is the twisty-turning of the two parallel plots, the way they align, diverge, converge and finally collide, that captivated me throughout. I have never been good at predicting outcomes, so I enjoyed guessing again and again about each character's relationship to the other.
Byrne is fearless in her explorations of cultures, social systems, and particularly sexuality. I'm pleased I read this book after recently complaining about the misplaced and meaninglessly graphic sex scene in another book, because "The Girl" is FAR more sexual - and graphic - than prior books I have derided. What's different is the sexuality in this book feels organic to the characters and their narratives. The story doesn't "stop" for a forced scene. Sexuality is embedded, for good and evil - or maybe neither.
I can't recommend this highly enough, though it is not for the faint of heart. Byrne creates a vivid late 21st-century universe, and that universe helps propel and contextualize the momentum of each story till the painful through generally satisfying end.